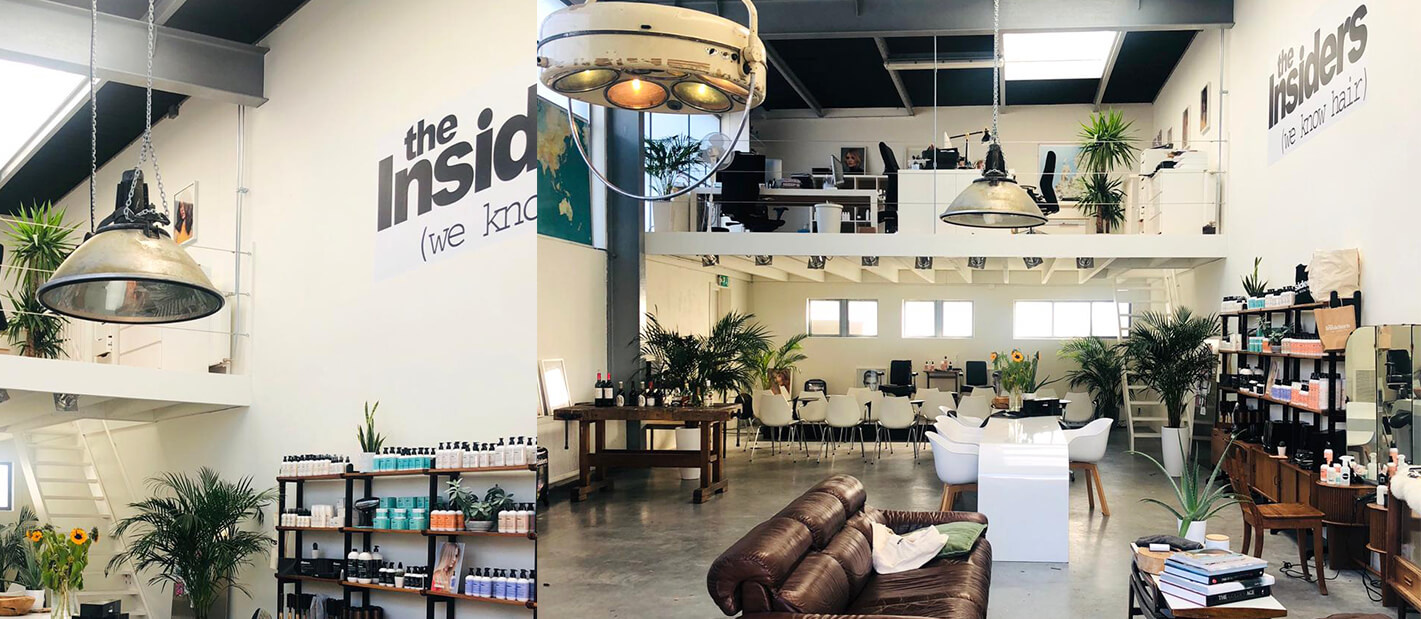 STORY
The Insiders story begins its journey on a sunny Friday morning in 2013. While walking on the beach in Spain, Amsterdam based business partners Andy Uffels, Loes Schouten and Penny Slaney decided it was about time to start realizing their dream. With plenty of experience in the hair industry, access to trade secrets and a great network of experts around them, it was a logical and natural step to start developing an exciting and professional boutique hair brand. They took the leap, started creating and soon enough they launched their very first innovative and amazing product collection: The Insiders was born.
Today we include successful partner salons, our very own studio, a co-creation platform, an energizing creative design and education team and a business support team with a personal approach.
We are hairstylists at heart and we know hair. Our vision is to connect experiences, dreams and ideas to create amazing products. To give control back to the salon owner. Since the beginning the approach in formulation has always been to respect hair, to include natural goodies and to add UV and Heat Protectors wherever possible. Developed by hairdressers, for hairdressers.
Click here to discover our values.
WE OFFER
• A high energy atmosphere
• Collabration with dynamic, creative professionals
• A personal approach in an open, transparent culture
• Competitive base salary
• Free and discounted products
• Personal growth through education
• International opportunities
CAREER ADVANCEMENT

We give respect and place maximum value on our employees, our customers and our business partners as basic ingredients in the recipe for our success. We respect the talents, creativity and diversity they bring to our entire business and philosophy. We are committed to the recruitment, retention and development of a diverse workforce with regard to gender, race, ethnicity, sexual orientation or disabilities.
ABOUT TO FALL IN LOVE
Find your dream job and rewrite your history. Send an email to [email protected] and find out about our current opportunities.